Our client Beleef Oudenaarde wanted to celebrate the reopening of hospitality businesses after the lockdown. The organisation wanted to encourage the public to go out to eat, drink and stay in one of the great venues at their beautiful city.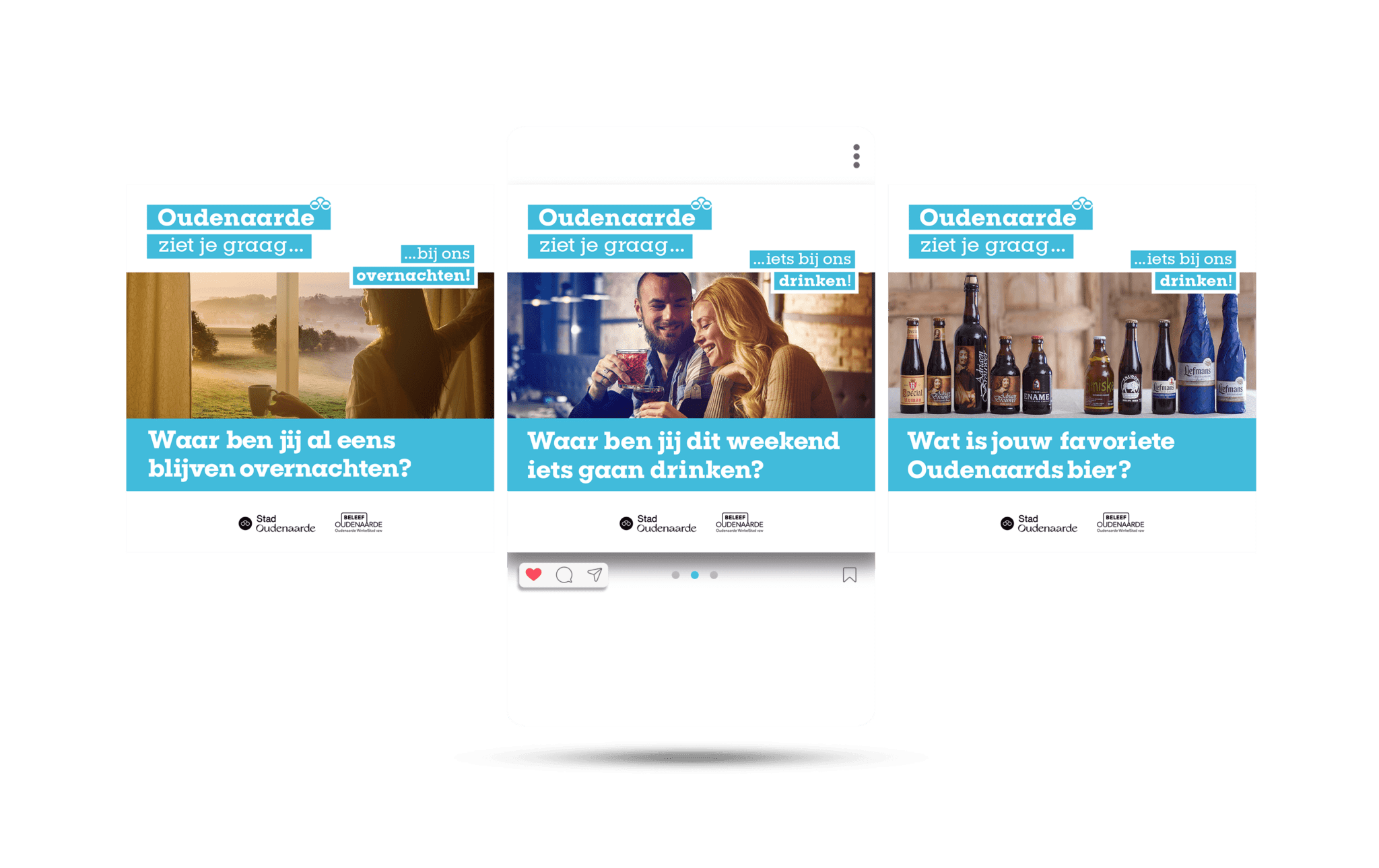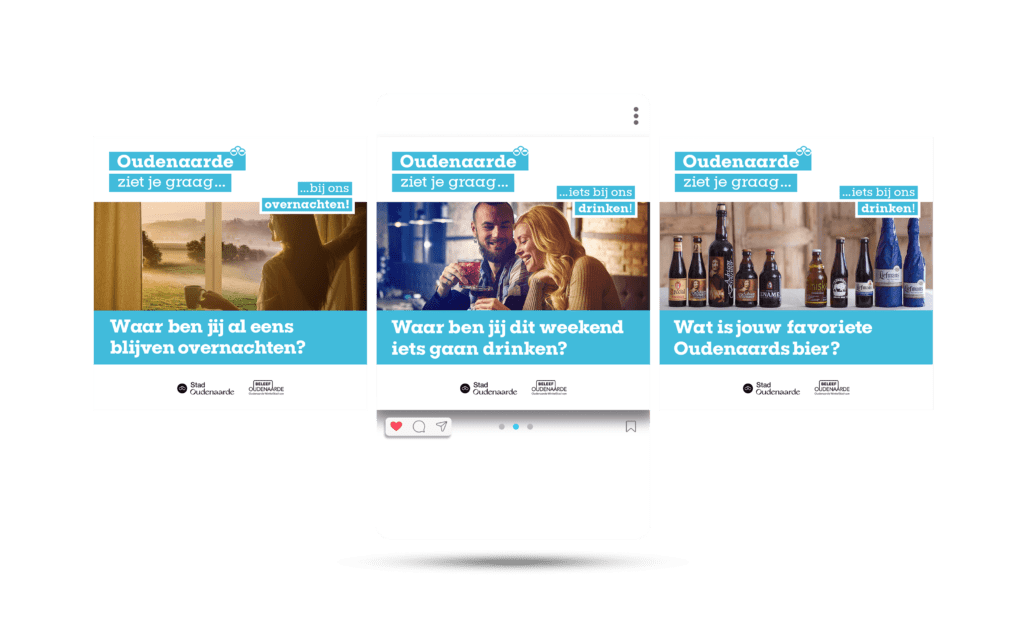 The city of Oudenaarde had just renewed their graphic identity, with an emphasis on the historical legacy of the city. When the question of helping them with this campaign came up, we built upon that nuance. Partnering with Blue Fox Marketing, we arranged a photo session with 2 well-known local actors, portraying folk legends "Hanske De Krijger" and "Adriaen Brouwer". This resulted in the main campaign image.
Local hero and influencer.
The city of Oudenaarde and its people have a strong bond with cycling. So we asked cycling legend Johan Museeuw to join us for our session. In this way we could involve the mature population of the region. Influencer Chloé Vandenbussche was featured to appeal to a younger audience.
Online traction
We vamped up the online campaign by regularly posting questions on social media. We asked people in the wider Oudenaarde region where they wanted to eat, drink and stay once the lockdown ended. Resulting in numerous reactions and traction for Beleef Oudenaarde's social media channels.