Jägerbar is a well-known après-ski concept in Oudenaarde, BE. We are glad to assist Blue Fox Marketing in preparing their content for this project. The looney characters gives us a lot of leeway to fulfil our wildest creative fantasies.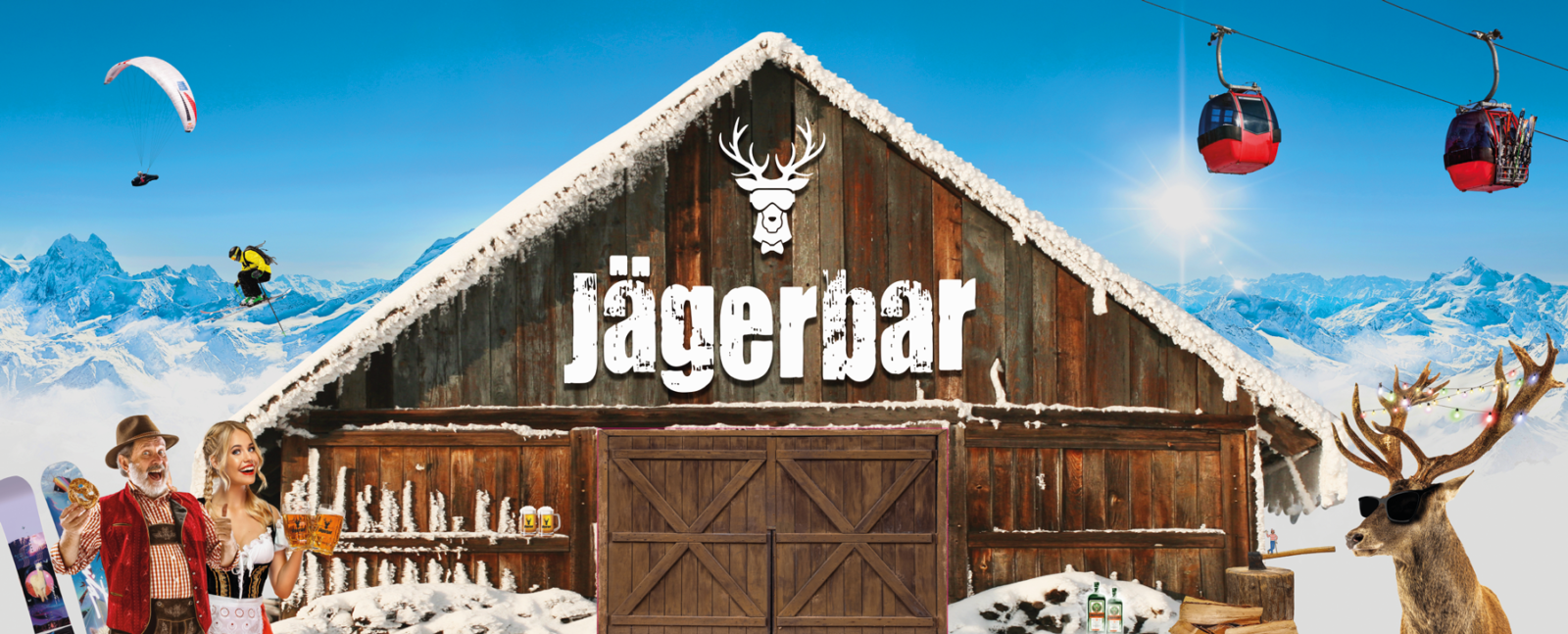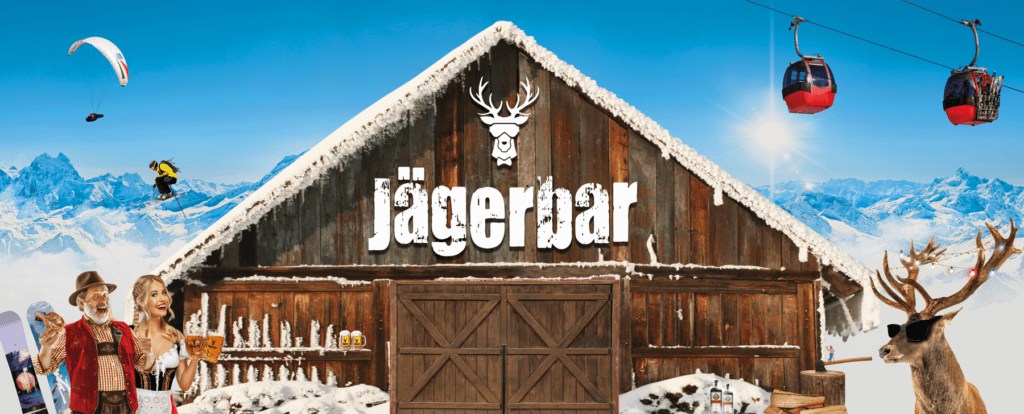 A party concept that opens 4 days a week with many national and international artists needs a lot of attention. Content needs to be delivered based on artist availability and upcoming holidays. This presents us with the challenge of acting quickly while delivering on our promise to deliver quality content.
We did exactly that for Jägerbar. For more than 4 annual editions we have been creating quality still images and motion graphics for the online advertising of events hosted at the venue. Over the years, we've ensured a quirky but consistent — instantly recognisable — look for all online and offline communications.
Next to all of this we helped Jägerbar with LED screen advertising, thematic indoor signage, decorations, menus, gift cards and numerous print work alike.