After graduation, Seppe & Gauthier founded Homate. They are getting a lot of attention in the Belgian smart home scene. By combining the installation and programming of hardware and software, they provide a complete solution for home owners and businesses. Having won the 2021 Start Academy Award, this is a brand you're sure to hear about in the future.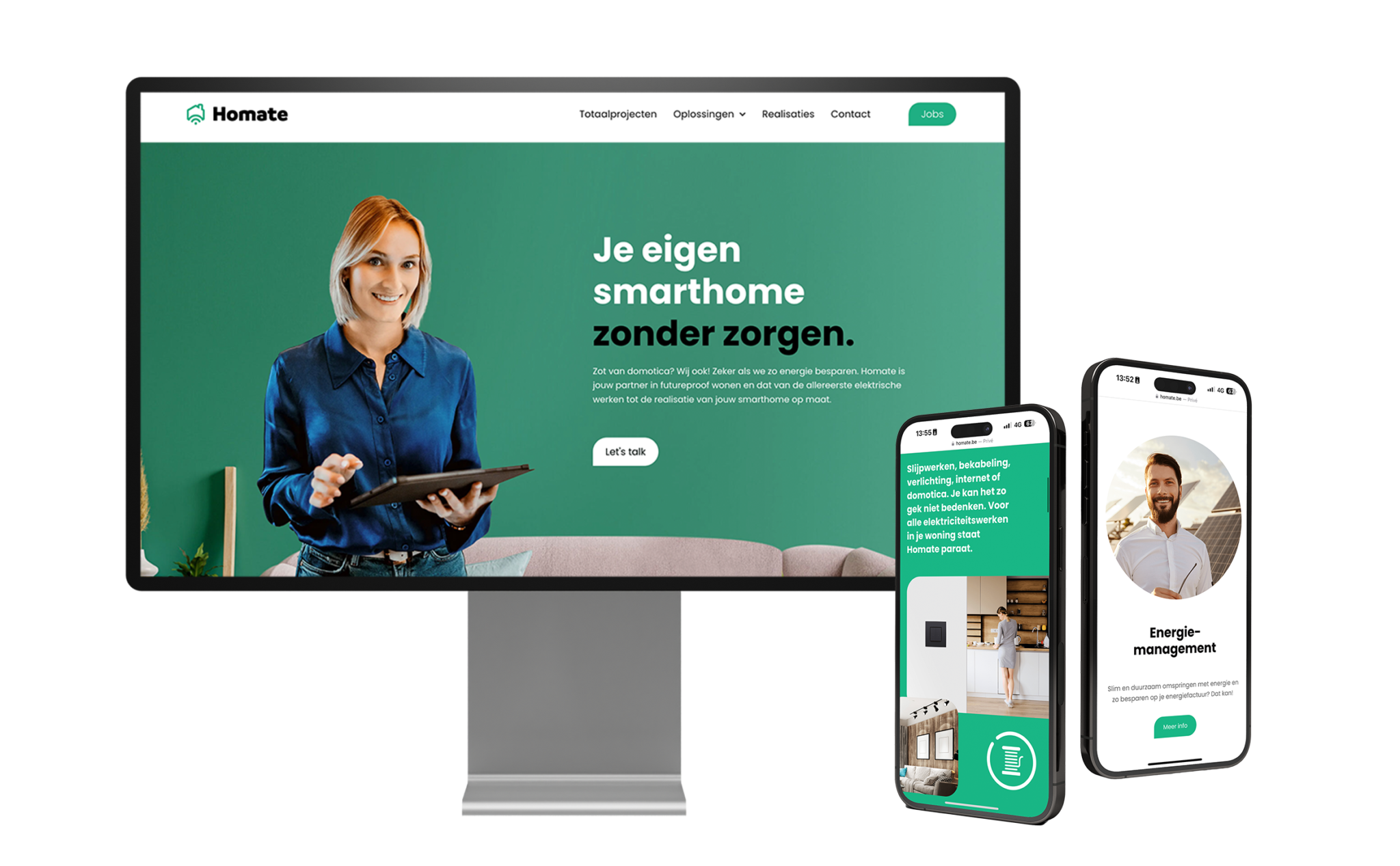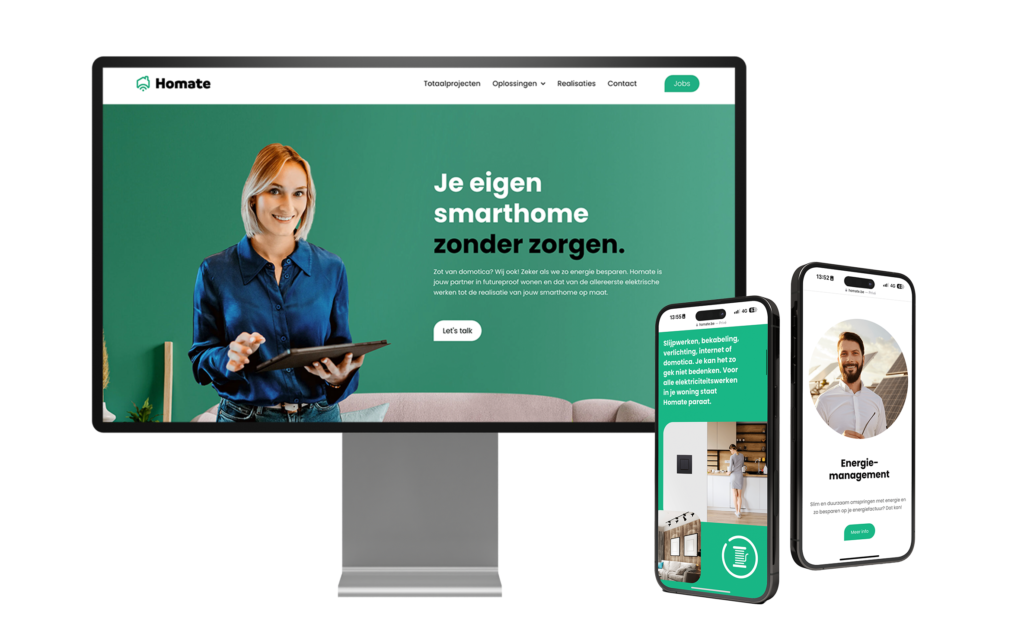 Oh Lord helps Homate to put their mark on the smart home scene. We have made the logo and colors consistent, introduced recognizable shapes, provided a unique and extensive icon library and made the fonts consistent across all marketing pieces and documents created so far for B2C and B2B. By doing all of this, the Homate brand has grown from a dorm room to a professional looking business in a very competitive market. 
Online, we are a true personal assistant to the company, helping out with graphic design and theme inspiration for their social media followers. We're happy to help them find stories worth telling and create new content on a regular basis.
After a few brainstorming sessions, we came up with a catchy tagline and call to action. We've made stunning business cards and written technical yet inspiring copy for brochures, flyers, folders, t-shirts and fleet marketing.
Exhibitions
We collaborated on the design and conceptualisation of 2 exhibition stands. These consist of information panels and an interactive display filled with the latest smart home products. This really made them shine at Batibouw (Brussels) and Bisbeurs (Ghent). Accompanied by their presence at these venues, we partnered with Homate and Blue Fox Marketing on an online WIN campaign that brought them over 200 new leads. Not too shabby…