How to approach the branding of a challenging market like a car dealership? Kelly's Cars is a local used car dealer in Oostakker, Ghent. Their mission is to provide quality used vehicles as well as an additional after-sales service. We assisted them in building up trust with potential customers.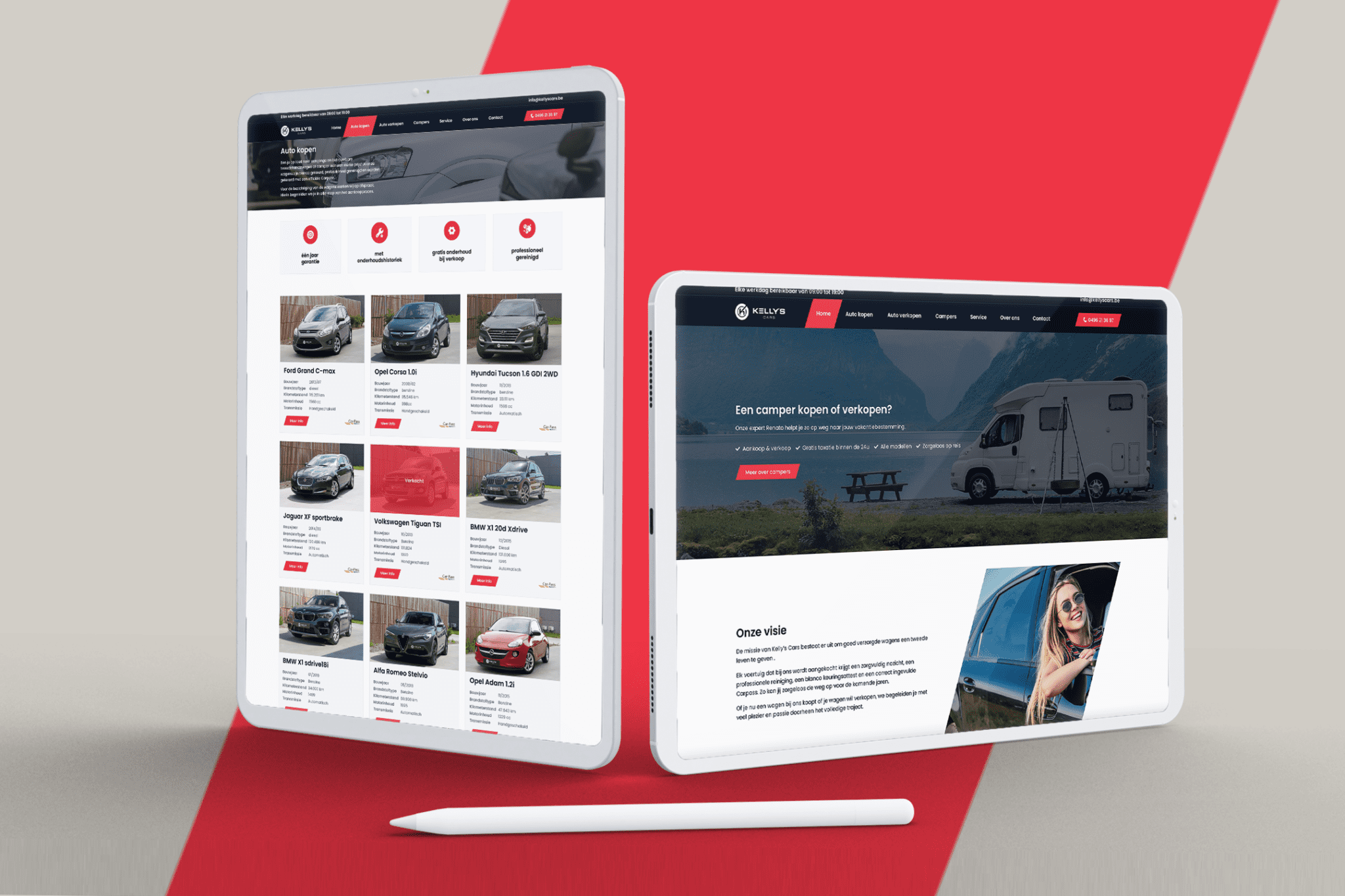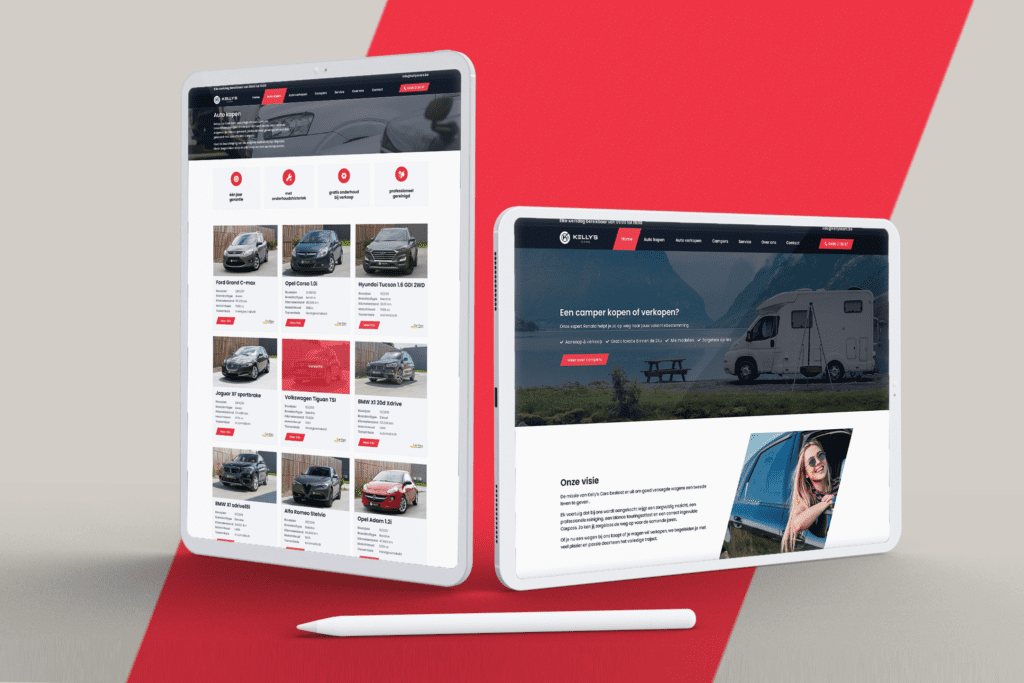 The used car business is notorious for scam artists and dubious practices. When Kelly reached out to us, we had a great conversation about how she wanted to approach branding her business and make it clear to everyone that her business was to be trusted. She was well aware that any ordinary car silhouette logo would not suit her. We have created a strong and resistant monogram with modern colors and a recognizable shape that ties in with the identity of her brand.
Real people
To further develop the trustworthy image, we hosted a photo shoot with all team members, to showcase the friendly faces behind the business and further develop the public image of Kelly cars.
Online showroom
We teamed up with our friends at Blue Fox Marketing to offer a simple yet powerful website, where Kelly could upload new car entries in the backend. The resulting entries can easily be shared on social media channels to reach a wider audience and generate more website traffic.